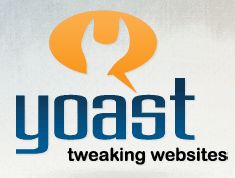 Joost de Valk of Yoast fame, has written the definitive guide to rel="author" and rel="me" integration into WordPress. Or should I say it almost is the definitive guide.
There are few things here that need to be considered:
If you are running his WordPress SEO plugin, you need to be sure that under Indexation | Archive section that you have unselected the "Disable the Author Archives" page (which is on by default to the best of my knowledge).

Ensure that you have SOMETHING in your author bio box. If not, nothing (image, bio and the all-important link to the Google Profile page) will show on the author's archive page. It doesn't have to be much but the default behavior if the Biographical Information in your profile on the WordPress site.
Other than that, we ran into no problem implementing and testing the solution he offers. I'll soon be working to see what needs to be done to integrate this into my BlogEngine.Net sites but at least, in this case, the client's WP site is taken care of.
In case you want the thumbnail of which steps we used here is the run-down:
Added a filter in the theme's function.php file that collected the URL to the author's Google Profile page. This was just added directly to the bottom of the file (although I wrapped it in comments so I'd know why it was there).

Added code to the author.php file to display this value if it exists. Note that I've again added comments so we know why we did this and that we added an extra <br /> tag from the code shown on Joost's blog site. You'll also note that the code provided needs to be wrapped in PHP opening and closing tags since it is PHP code (unless you are adding to an existing block of PHP code. I have placed it so that it falls immediately underneath the Biographical Information that shows in the Author's bio box.

We added the full URL to the Google Profile (less the /posts at the end) on the WordPress Profile page
Then we tested the solution using Google's Rich Snippets Testing Tool and proved it worked.
He suggests that you also submit your details through Google's Authorship Request form. I've not tested to see if this is required since it really only takes a minute to do and you should only need to do it once per Google Profile. And really, now many Google Profiles do you have?
Done it differently? Let us know using the comments below…
I'm a technologist at heart, assisting companies best utilize the Internet to market themselves and sell their products and services online. This includes organizations as large as Google and as small as one or two individuals.
At Over The Top and Exhibit A Communications, I've programmed solutions for Google as well as at least one other company that was later acquired by Google.

I've been CTO of an Internet SaaS company and spent my time pretty evenly between guiding the future technical strategy of the company, architecting software solutions for my dev teams, designing and running a data center to service our clients world-wide as well as being a technical evangalist/sales engineer to our media clients large and small.

I've also been Chief Photographer of the Daily Sun/Post newspaper back when it was a 5-day a week daily newspaper.

I also spent a great many years as a beach lifeguardfor the City of San Clemente as well as Jr. Lifeguard instructor and then as it's program coordinator.
Bragging rights
Private Pilot with Instrument rating and proud husband of soon to be 25 years (and counting).
Latest posts by Michael Gibbs (see all)